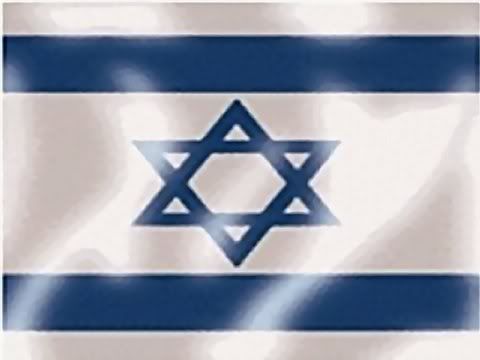 As God Goes, So Goes The World
By James Reesor
Souls must be alerted to the dangers currently dominating this final generation. They need "shocking events" and "changing circumstances" that will cause "personal anguish" before they will feel compelled to make important decisions.
Souls must turn loose of habitual routines, immoral values, and every evil thing that sustains rebellion. Conformity to the laws of nature and laws of the spiritual universe will not happen unless they become desperate enough to repent of sin.
Today is 13 August 2011. There is widespread concern over the world economy, clashing cultures, and hate for tyrants who have oppressed the masses for decades yet the world is focusing their attention on America and Israel. People are wondering if Glenn Beck's idealistic plan to symbolize "courage" in Israel will be a catalyst that results in peace or bloodshed? Will the enemies of Jews and Christians ignore events in Jerusalem or will they be attempting to disrupt the planned events? Will suicide bombers intervene to divert media attention away from the "peaceful intentions" of visitors to public sites? Will threats or missiles from friends of Ishmael's descendants provoke friends of Israel? Will attempts be made to sabotage communication systems in Israel or New York that has been designed to carry inspired information worldwide?
Be watching what happens today through 13 September 2011 if you doubt the reality of miracles. God will be using both good and evil people to perform the great wonders of His noble, magnificent purposes. In fact, it is long past time to realize that Glenn, and all souls on Planet Earth, will be used to do good and evil by God and Satan during the coming events in Israel – and in all other events leading to a final war.
Meanwhile, those people who demonstrate "courage" through participation in Israel will not be able to determine the extent of the impact made internationally for several weeks. The "effect" of the "events" will eventually resonate in nations where either love or hate dominates certain souls. There will be "mysterious reactions" to the "Jerusalem messages" from Jews and Muslims that will cause Glenn Beck and Christian supporters to question the authenticity of their original intentions. When controversy begins to happen in political and religious communities, the stage will be set for "serious debate" about Jesus Christ.
The "straw poll" in Iowa is on the minds of Americans today. Christians, and most Tea Party patriots, will become incensed when haters of Sarah Palin begin showing even worse hostility against Michele Bachmann. Unfortunately for the media, they will be the biggest losers when political battles turn chaotic in coming months. More publishers and broadcasters will be losing credibility among the populace – making the loss of advertising revenue the reason for bankruptcies.
"President" Obama and his associates will be resisting every move to diminish the size of their "empire." Demonic efforts to establish "world dominion" has been motivating enemies of God in resistance to ideas that are capable of preserving America. Common use of defiant words and actions by "social liberals" prevents respectful discourse with Republicans, moderate Democrats, Independents and Libertarians. As a result of irrationality among minority groups with "share the wealth" objectives, there will be no serious reduction in government spending between now and the 2012 election.
The "decline of America" will continue because of oppressive government intrusion into the lives of citizens and other nations. There will be no meaningful reform in how political parties or government functions. We will be witnessing inferior foreign policy directives by the State Department when national defense concerns become more obvious. Business owners in all states will be outraged when local, state and federal regulations make "profit" too difficult to achieve.
Modification of tax codes, trade agreements or marketplace monetary policies will not be enough to prevent widespread job losses. Wall Street and Main Street will not be able to withstand the coming turmoil when Poverty Street is the only place where people are trying to survive.
The August and September events of this year will lead to an explosive Middle East war in 2012. Soon thereafter, it is very likely that "Satan Incarnate" – a charismatic leader – will appear at the United Nations. He will give a speech for the purpose of proposing "peace" between Israel and her enemies. American, Chinese, Russian, and other world leaders who believe "division of Jerusalem" combined with "security promises" can make a "peace treaty" feasible in order to defuse Israeli nuclear threats. This will be a moment in time when living souls who are loyal to God will cringe in horror – prior to their spiritual departure.
What is really important to people in 2011? What will become even more important in 2012 and 2013? Will the media still be focusing on "poll data" to explain which American politician has the edge on popularity – when details about death and destruction are all over the worldwide web? Will anyone really care if Obama, Palin, Romney, Backmann, Clinton, Perry or Bush go down in history as the last American president? Will anyone really care about the Constitution, the Torah, the Bible or messages from Elijah when the Evil One is claiming to be "God" in Jerusalem? Unfortunately for people who prefer "positive thinking" and "feel-good religion," this is the most important message I can give the world:

Jesus is God; repent or perish!
JIGROP